KBEC is proud to present the biggest contest in its history! There certainly is Nowhere But Texas that you'll find so many great deals and a gigantic prize all rolled into one.  One lucky winner will walk away with $1,390 from KBEC 1390!
Welcome back to the Gulf Coast Cowboy! When it's time escape the weekly grind and you need that special song to get you over the hump, tune in to Gulf Coast Cowboy at 7pm on Wednesday nights and let us help you take your mind away. You can also e-mail us any requests to This e-mail address is being protected from spambots. You need JavaScript enabled to view it . We'd love to hear from you and want to play all your trop rock favorites!
Join us on Thursday, June 25th at 7pm on KBEC to hear the entire Collin Raye: Live at Billy Bob's record!
The album simply captures Raye doing a highly professional, high-energy set of his hits. At first it's a little too high-energy, as he really pushes "My Kind of Girl" too hard to get the set off to an energetic start, but soon the music reaches an amiable equilibrium, balancing skillfully between sentimental  ballads and friendly honky tonkers. While there's nothing surprising -- Raye isn't suddenly revealed as a hardcore country purist -- it's a smooth and satisfying listen, a good first live effort, and a record that's sure to please longtime fans. ~ Stephen Thomas Erlewine, Rovi
Hey guys and gals! It's Featured Artist Friday! As usual, I've got 3 songs up for inclusion in our rotation and this week! Visit us on our Facebook page and let us know what you think.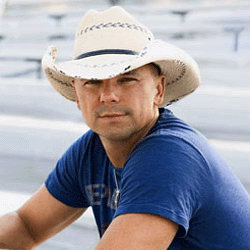 Track Listing
1.) Grillin' and Chillin' – Sammy Kershaw
2.) He's Right Where I Belong – Rumor Town
3.) Lost Highway – Jarrod Johnson
Pulling from both country and rock artists, from both old and new, many of the songs will be instantly recognizable by our listeners - but until now they may not have heard them on KBEC.  This e-mail address is being protected from spambots. You need JavaScript enabled to view it , especially if you think we got something wrong!
Page 1 of 97